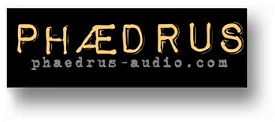 ---


 transparent phono preamplifier
The Phædrus Audio ADAMANTINE is a phono preamplifier with a difference.
Unlike other preamplifiers, it does not include RIAA equalisation.
Instead, it converts the phono cartridge to being displacement sensitive, so that it recovers the constant-amplitude information directly from the LP's groove.
The result is a preamplifier capable of OUTSTANDING clarity and information retrieval.

The Phædrus Audio ADAMANTINE preamplifier builds on our experience developing the DisC displacement cartridge, to a more generalised preamplifier which works with a range of selected third-party phono cartridges. Our principal recommendation is partnering the ADAMANTINE with either the DisC cartridge or Audio Technica's new 500 & 700 range of MM cartridges.
Audio Technica's 500 and 700 moving-magnet range stretches all the way from the budget VM510CB with a plastic body and a conical stylus to the VM760SLC, AT's top-of-the-range model with a solid metal body and a beautiful, nude-shank, line-contact stylus.
But ADAMANTINE may be adapted for a very wide range of (moving-magnet) cartridges, so contact sales@phaedrus-audio.com for information about using the unique ADAMANTINE preamp with your favourite cartridge.
Theory
When driving the ADAMANTINE preamplifier, the electrodynamic motor in the cartridge is converted to being displacement-sensitive (like a strain-gauge or optical cartridge) by sensing the short-circuit output-current from the cartridge as explained in this article or this video.
The resulting signal recovered from the groove only requires modest equalisation instead of the 100:1 ratio required for RIAA resulting in unparalleled audio transparency.


  From stylus to sound, with only gain in between

---
Watch a short video about the ADAMANTINE preamplifier
---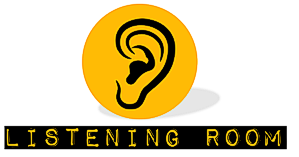 Links
Back to home page
Address all mail to sales@phaedrus-audio.com
---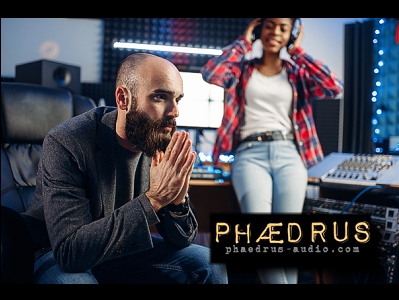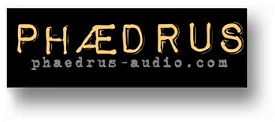 Maidstone . Kent . UK .

---
© Phædrus Audio 2020. All rights reserved.