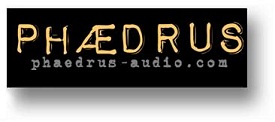 ---
The Groove Sleuth Mk. II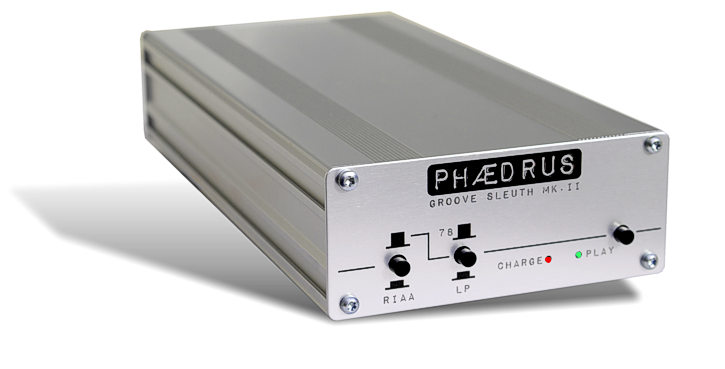 Phædrus Audio's Groove Sleuth phono preamplifiers were developed in conjuction with Pspatial Audio's Stereo Lab software.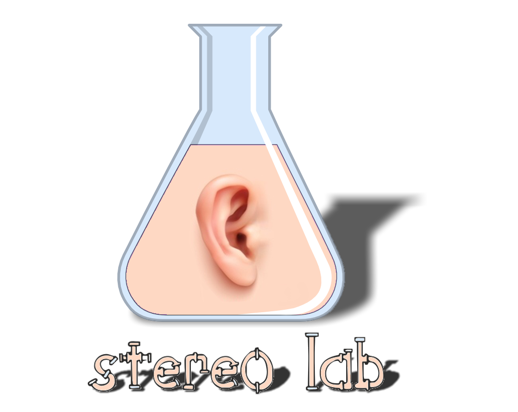 For the vinyl enthusiast, Stereo Lab offers a suite of tools for capturing the highest quality needle-drops from both modern, LP records and historic disc recordings.
Laboratory quality solution....
RIAA equalisation is performed within Stereo Lab with digital accuracy. Optional rumble-filtering is implemented with a phase-linear filter; something impossible in the analogue domain. In addition, Stereo Lab includes: distortion cancellation algorithms and cartridge-compensation algorithms to compensate for the shortcomings of practical phono cartridges. Also included is a unique, world-class "click and pop" filter to reduce the perceptible effects of surface damage.
These techniques delivers a performance from disc replay which needs to be heard to be believed.
It was ...... more specific across the mid-band. clean in treble.....
   It wasn't the LP as I know it. Noel Keywood (review of Stereo Lab)
For the record collector...
For the record collector and sound archivist, Stereo Lab also includes a Historic Equalisation mode which implements a comprehensive collection of gramophone-record equalisation curves; enabling the correct de-emphasis of 33, 45 and 78 RPM recordings made from 1880 to today!
The Audiophile version of Stereo Lab enables support for older, encoded surround-sound formats with Quadraphonic CD-4, SQ, QS and Ambisonics decoding to a modern 5.1 system.
Exceptional performance
I though I would write and tell you how pleased I am with the Groove Sleuth........ You have a most excellent product. Rick Rateick
During development of the Stereo Lab software, Pspatial Audio searched for hardware solutions with irreproachable performance for recording non-equalised needle-drops. The resolution of 24-bit high-resolution recordings requires preamplifiers which guarantee extremely low-noise, exemplary headroom, excellent linearity, and an accurate and extended frequency-response.
Few exist! And, in fact, in the end, Pspatial Audio were forced to develop their own test equipment which they nicknamed, the Groove Sleuth.
Phædrus Audio retained this name in this attractive commercial realisation of Pspatial Audio's original laboratory test-set.
---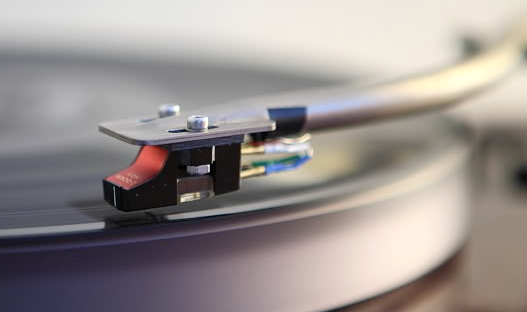 New! - Strain-gauge cartridge preamplifier
Being - at base - a preamplifier without recording-characteristic equalisation, the Groove Sleuth Mk. II makes an excellent basis for the preamplifier for phono cartridges based on strain-gauge technology, the most famous being the semiconductor Panasonic models of the mid nineteen-seventies (right). Being displacement-sensitive devices, strain-gauge cartridges do not require the standard RIAA equalisation.
Many vinylistas regard these cartrdiges very highly indeed. However, not only is a special preamplifier required, but also the cartridges must be supplied with power via the standard signal leads. In addition, the phases of the left/right channel are inverted with respect to each other in the Panasonic cartridges.
A version of the Groove Sleuth Mk. II (SKU: GS-II-SG) is now available which provides ultra-low-noise power to the cartridge (derived from the on-board rechargeable battery supply) and provides for the appropriate signal processing required by these special cartridges including left-channel inversion and a steep low-cut filter; the latter being required by a cartridge with a frequency-response which goes all the way down to 0Hz!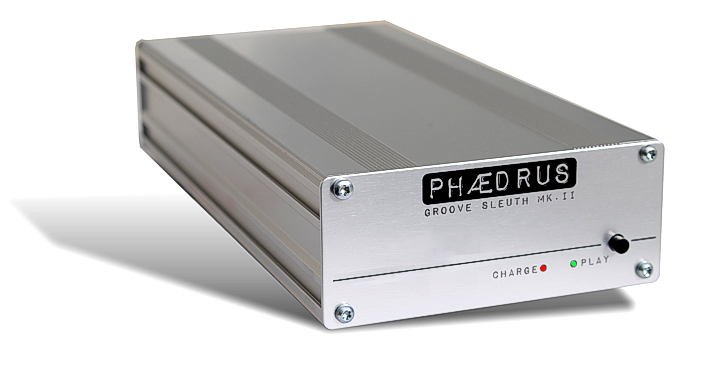 CD-4 needle-drops
The Panasonics strain-gauge cartrdiges were developed originally for CD-4 quadraphonic decoding. Not only does the frequency-response of these cartridges extend to very low frequencies, it also extends to 50kHz; way above the upper frequency response of most moving-magnet and moving-coil types. This was necessary for CD-4 where the "extra" two channels were encoded on high-frequency (30kHz) subcarriers.
The Groove Sleuth Mk. II strain-gauge version option GS-SG-CD4 provides line-level outputs at the iLOOP output for recording needle-drops for subsequent decoding in Pspatial Audio's Stereo Lab software decoder.
---
Here is a video which explains how a combination of Phædrus Audio hardware and Stereo Lab software is used to acquire the highest quality needle-drop recordings.
---
Groove Sleuth Mk. II Preamplifier - Product Description
Fantastic sound! The clarity and openness of the music is just amazing. It also feels very robust and displays a wonderful build quality. Many thanks for the unit and the new lease it gives my and my client's records.
                      Gert Taeymans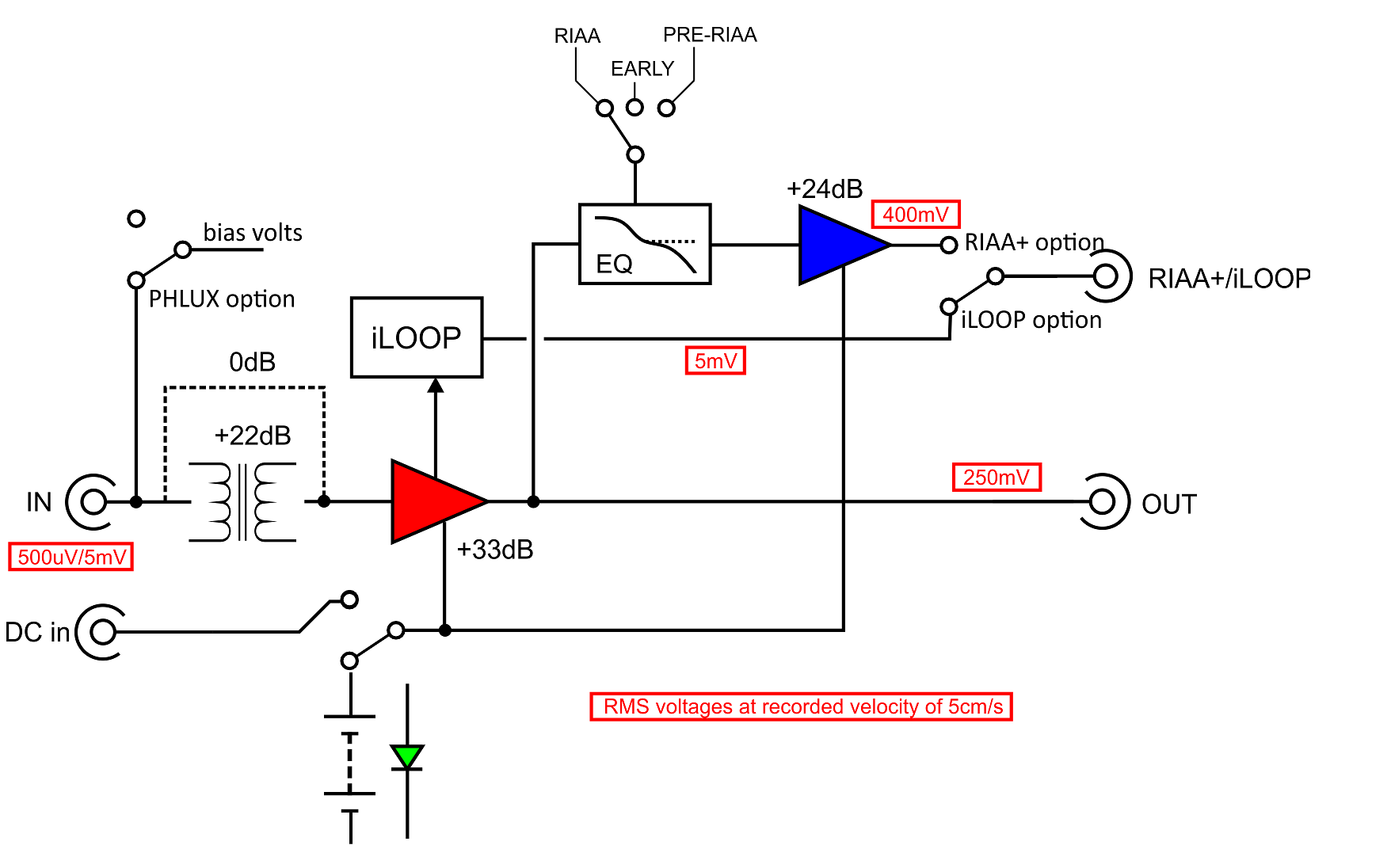 Phædrus Audio's Groove Sleuth Mk. II preamplifiers, in their base build, present the phono cartridge with the correct impedance at the IN phonos and simply amplify the signal. The output is presented on the phonos marked OUT on the rear of the unit. This amplified signal is sent to an external audio interface for digitisation.
Various options may be ordered and fitted to the base-build for: moving-coil cartridges; for monitoring equalisation; and for support of the Phædrus Audio PHLUX active phono cartridge range.
Connecting the your sound card
The Groove Sleuth Mk. II preamplifier is connected to your sound-card's line inputs. Levels should be set on the interface in the normal way and you will find that the Groove Sleuth delivers audio at a sufficiently high level for all commercial sound-cards, both internal and external.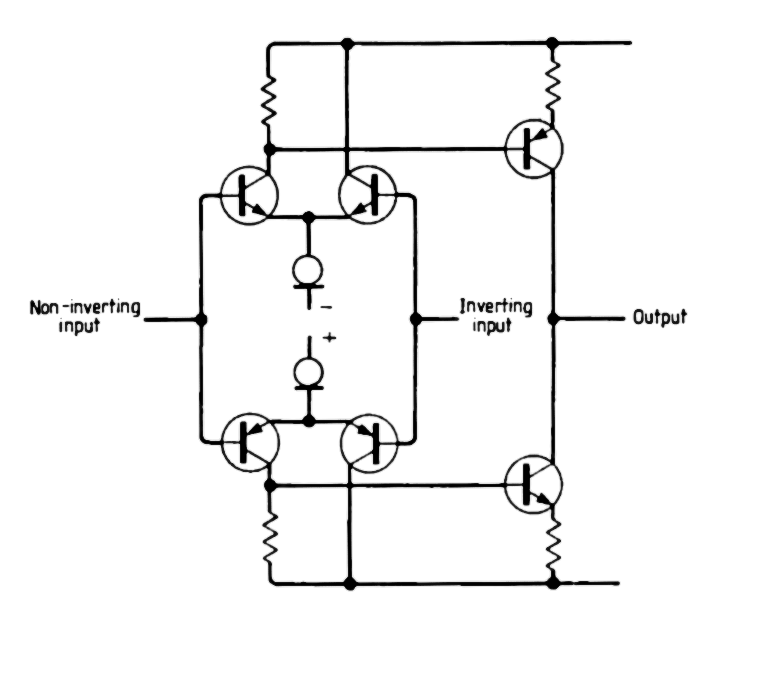 Gain blocks and (optional) Equalisation
The signal amplification in the Groove Sleuth Mk. II is designed for the low distortion and noise-floor. In order to best benefit from the on-board, battery supply (see PSU section), the gain-blocks are designed for rail-to-rail operation.
The principal gain-block (red in the block diagram) is a class-A, symmetric amplifier stage (shown simplified right). Gain is set to +33dB. This gain block feeds the OUT phonos.
The RIAA+ equaliser is entirely passive. (See below for more information concerning the RIAA+ option.) When the RIAA+ option is fitted, the output driver stage is a second class-A, symmetrical gain-block.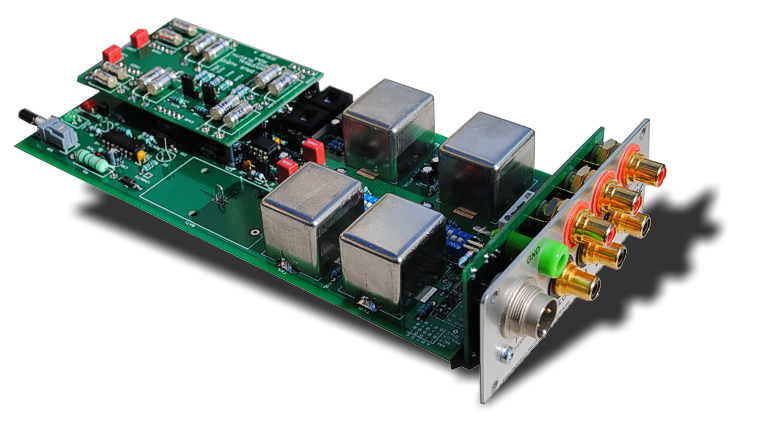 Transformers
The Groove Sleuth Mk. II preamplifier includes step-up transformers when the moving-coil option (MC-INPUT) is ordered.
Transformers offer the lowest possible noise-floor. The selected transformers have cores of a high permeability, nickel-iron alloy and incorporate a Faraday shield between primary and secondary to keep out radio-frequency garbage. In addition, the transformers are used in a unique circuit configuration in which the cartridge is terminated via a tertiary-winding. The transformers are fitted in tight-fitting mu-metal cans and are thus magnetically screened.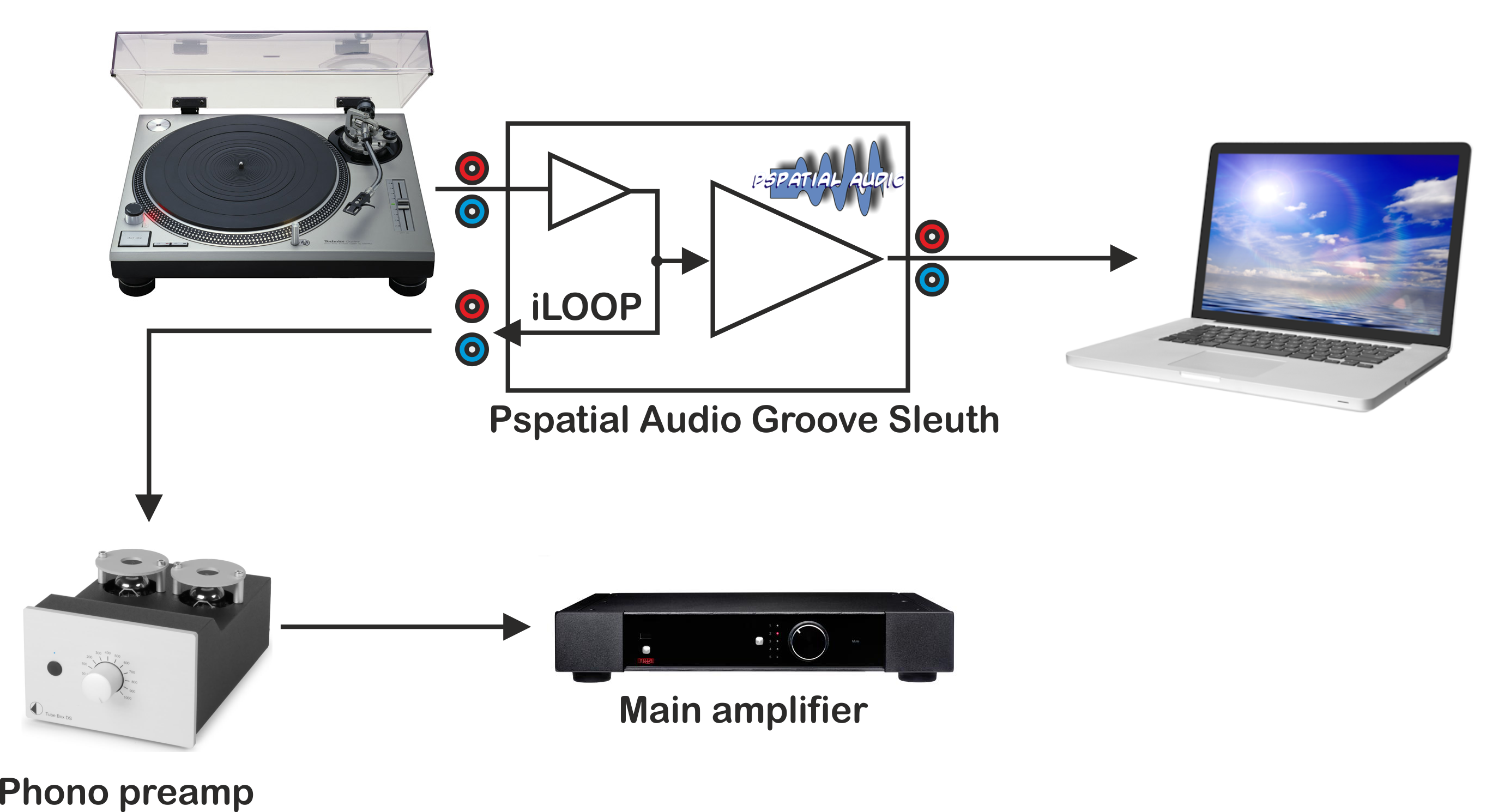 Signal loop (iLOOP)
All Groove Sleuth preamplifiers feature the iLOOP; a wide-bandwidth, low-noise and distortion buffered loop-through.
Especially convenient for enthusiasts who already have an excellent LP replay solution but who want to introduce computer audio into their system, because the Groove Sleuth integrates transparently into a pre-existing setup and provides new functionality without upsetting what's already there.
iLOOP always outputs the phono signal at high-output HMC (or MM) signal levels. In fact, if a moving-coil cartridge is used (with MC-INPUT option) the iLOOP output will function as a first-rate, wide-bandwidth, low-noise MC preamplifier.
RIAA+ - Monitoring EQ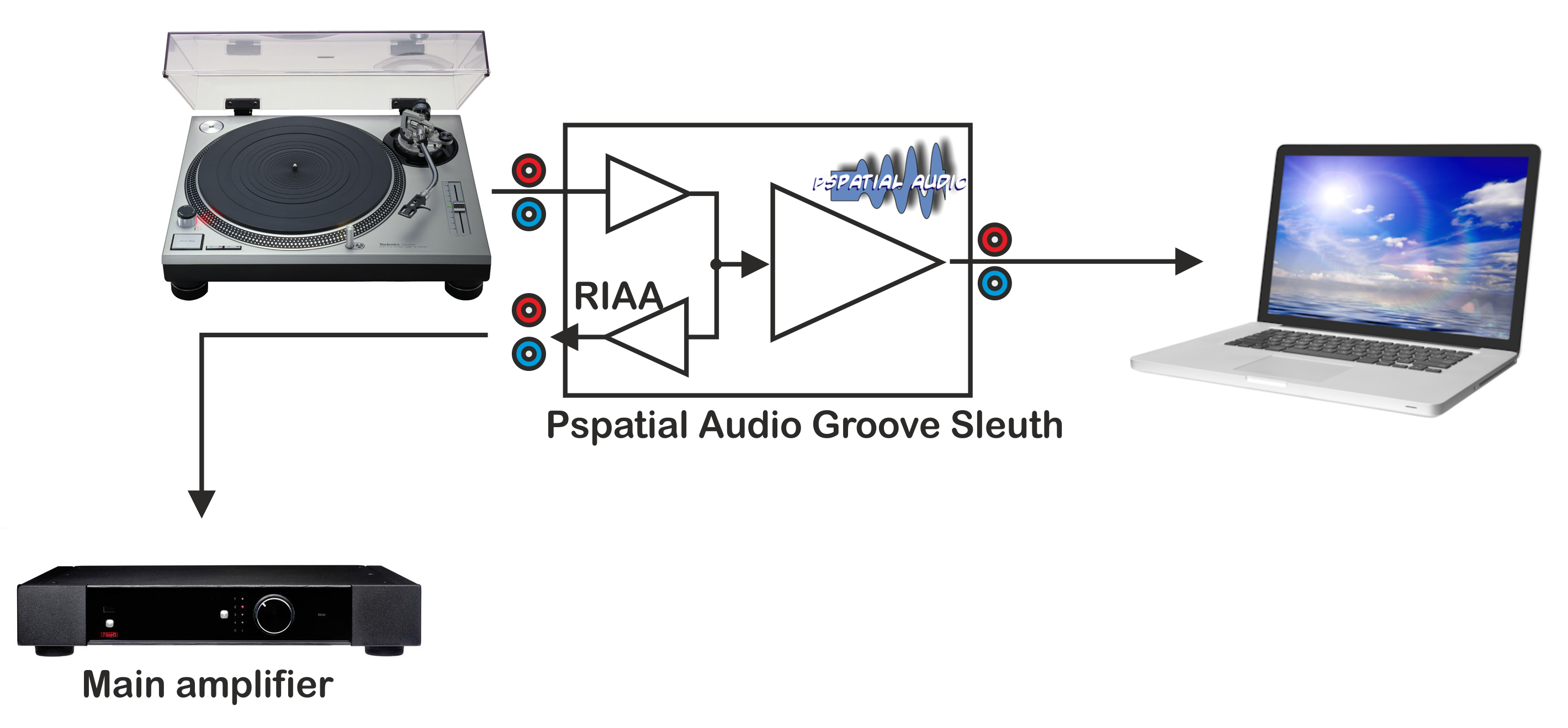 A high-quality recording-characteristic equalisation stage (option GS-RIAA+) may be included so that the "loop" signal is equalised and emerges at line level on the phonos marked iLOOP/RIAA. (When the RIAA+ option is fitted, it replaces iLOOP.)
Because Stereo Lab software has its application in equalising the many recording characteristics of historical recordings, it was felt helpful to incorporate limited, variable equalisation in the hardware preamplifier to make record monitoring less fatiguing (it's hard work listening to a 78RPM equalised with the RIAA curve!)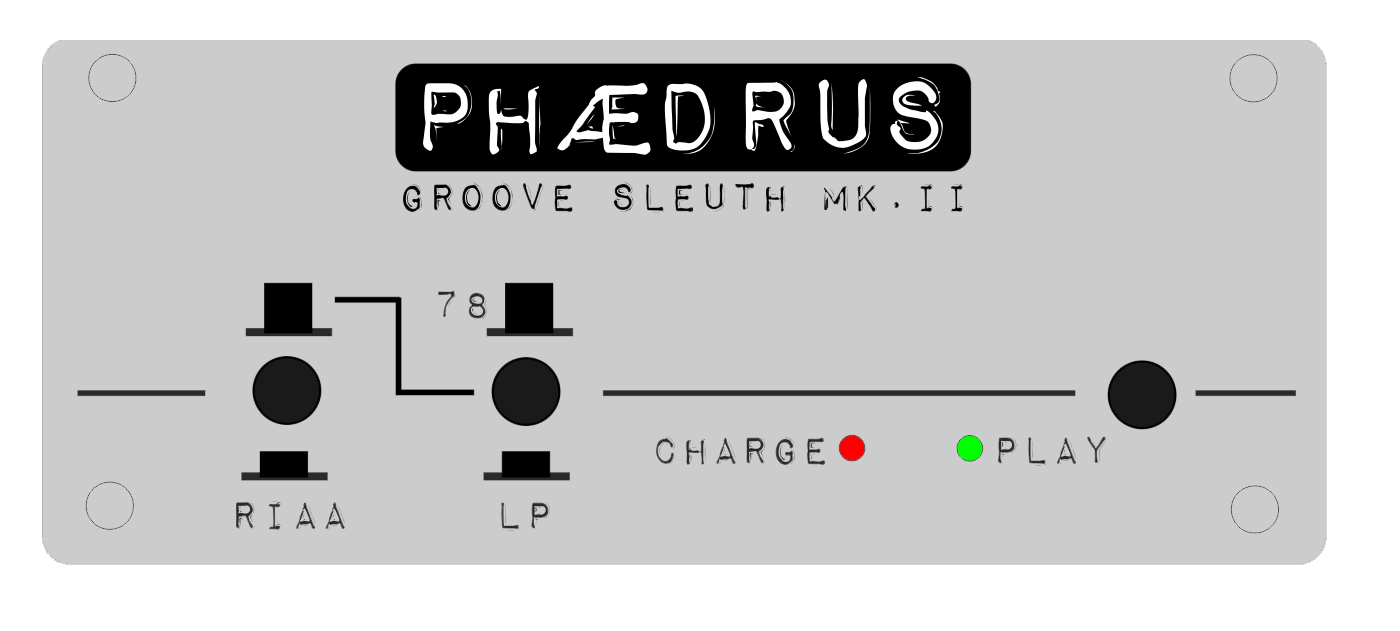 Three carefully judged generalised settings are included: RIAA, LP (for late 78s and early LPs); and 78 (which is for all records made up until the late 1940s). In this way record monitoring may always be comfortable and accurate.
The Groove Sleuth power supply and warm-up
The Groove Sleuth Mk. II preamplifier incorporates the very low-noise battery supply. This means the preamplifier can be powered from a conventional, international-style power supply but be switched to battery supply during needle-drops to ensure the very best possible noise and aliasing performance. This innovation enables Phædrus Audio to deliver first-rate quality at a very reasonable price.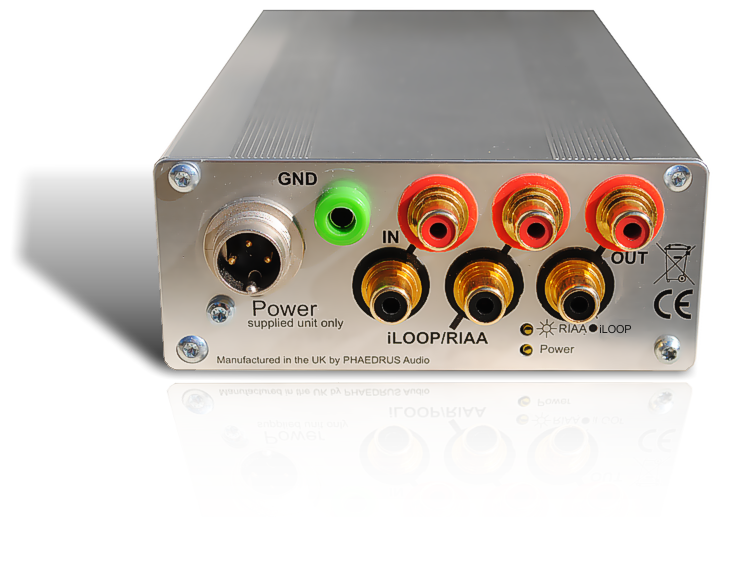 A switch on the front-panel allows the battery supply to be selected and a LED indicates battery health and charge.
The Groove Sleuth Mk.II has well over 24 hours operational charge, but we recommend battery play be limited to approximately 12 hours. The unit may be kept in charge mode when listening with only a minute loss of quality.
If the unit is unplugged or the power is removed or interrupted, the analogue circuitry is held in a muted state for about 5 seconds until the various bias voltages are stabilised.

---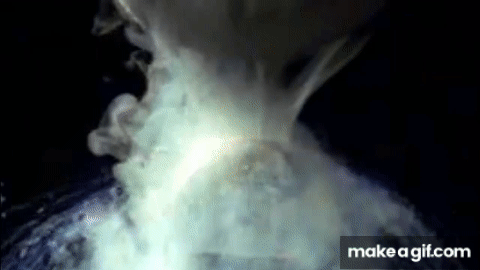 Input cooling is a new option for the Groove Sleuth Mk.II preamplifier. The effect is as if the front-end of the preamplifier is reduced in temperature to just 9° above absolute zero to reduce thermal noise to an absolute minimum.
The technique sets a new standard for low-noise phono preamplification and increases digital resolution of needle-drops by nearly three bits.
See this page to read about the Input Cooling option.

---
Groove Sleuth preamplifier manual
The Groove Sleuth Mk. II preamplifier manual is here.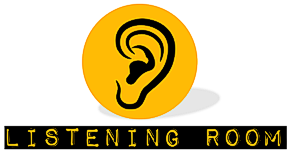 Groove Sleuth Mk. II preamplifier - Key features
Class-A, rail-to-rail circuitry throughout
Battery supply (for total mains-bourne noise isolation)
Mu-metal screened transformers (MC option)
PHLUX-II cartridge support
Optional equalisation: RIAA, early LP & 78RPM
Frequency response: ±0.1dB from 20Hz to 50kHz (-3dB 2Hz, 300kHz)
Distortion: 0.005% THD at maximum output level
Equivalent input noise (EIN): (-124dBu), A-weighted. Input shorted
The Groove Sleuth Mk.II is a second generation product which replaces all the models in the original Groove Sleuth range.
To order your Groove Sleuth, or for more information, email: sales@phaedrus-audio.com.
---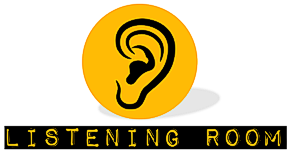 Links
Back to home page
Address all mail to sales@phaedrus-audio.com
---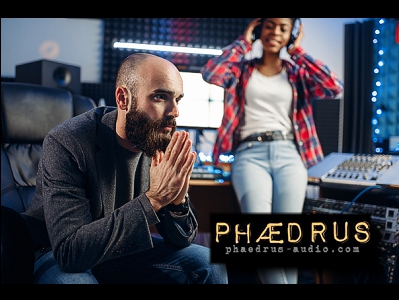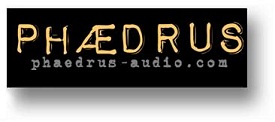 Maidstone . Kent . UK .

---
© Phædrus Audio 2020. All rights reserved.