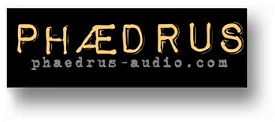 ---
Groove Sleuth EC8020 non-equalising phono preamplifier

The Telefunken EC8020 is probably the best vacuum tube (valve) ever made. Today, originals are almost impossible to obtain. And, in any case, good examples must be selected for precision audio work.

Phædrus Audio have recently introduced the EC8020-pH Supertube™, our re-creation of this unique device. The Groove Sleuth EC8020 incorporates a couple of these tubes to create an incredible non-equalising phono preamplifier.
Product features
Pair of Ph&aedrus Audio EC8020-pH Supertubes™
Ph&ædrus Audio designed moving-coil step-up transformers, or for PHLUX-II active cartridges
Separate HT power-supply box
Direct-coupled input circuit (no capacitors)
Designed for needle-drop recording or for operation with the PHOCUS software preamplifier
Resolve HT power-supply
Power for the Groove Sleuth EC8020 is provided by the supplied, separate Resolve HT power supply. The internals of the power-supply and the back panel are illustrated.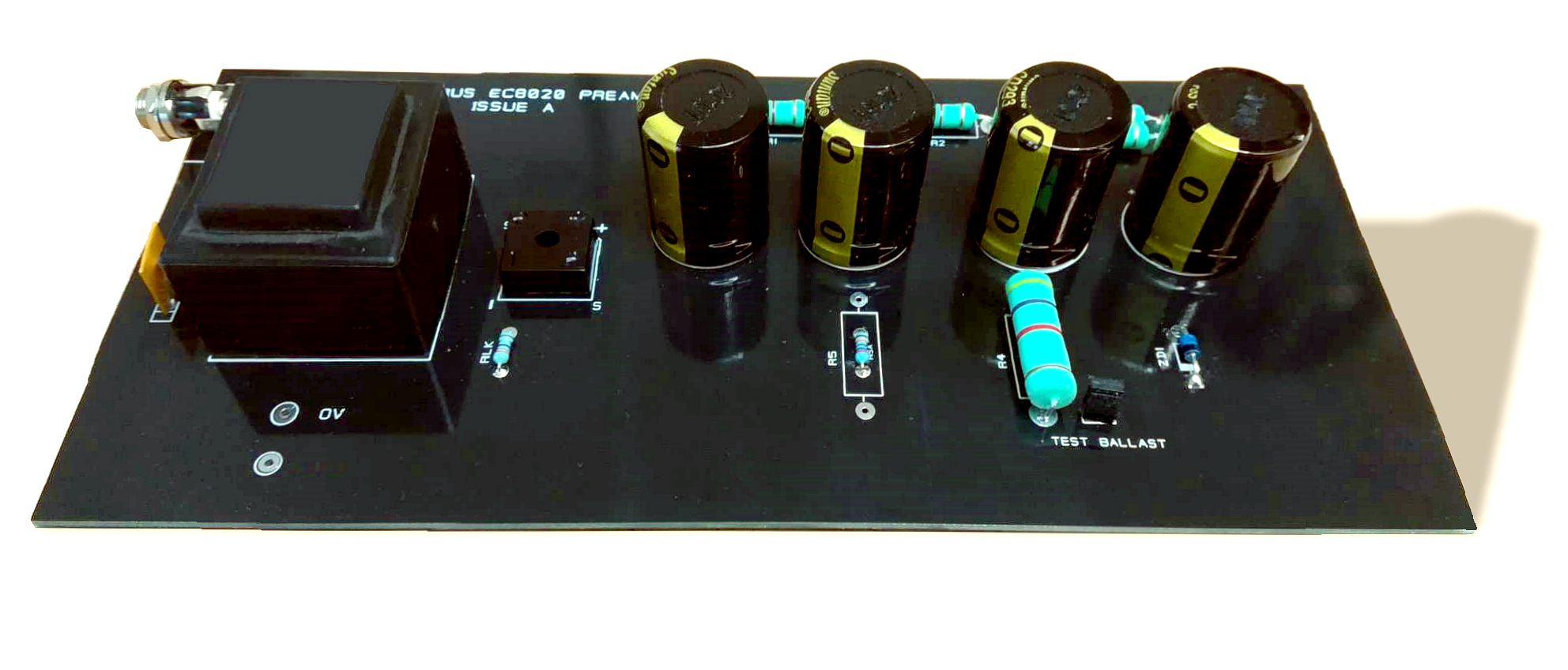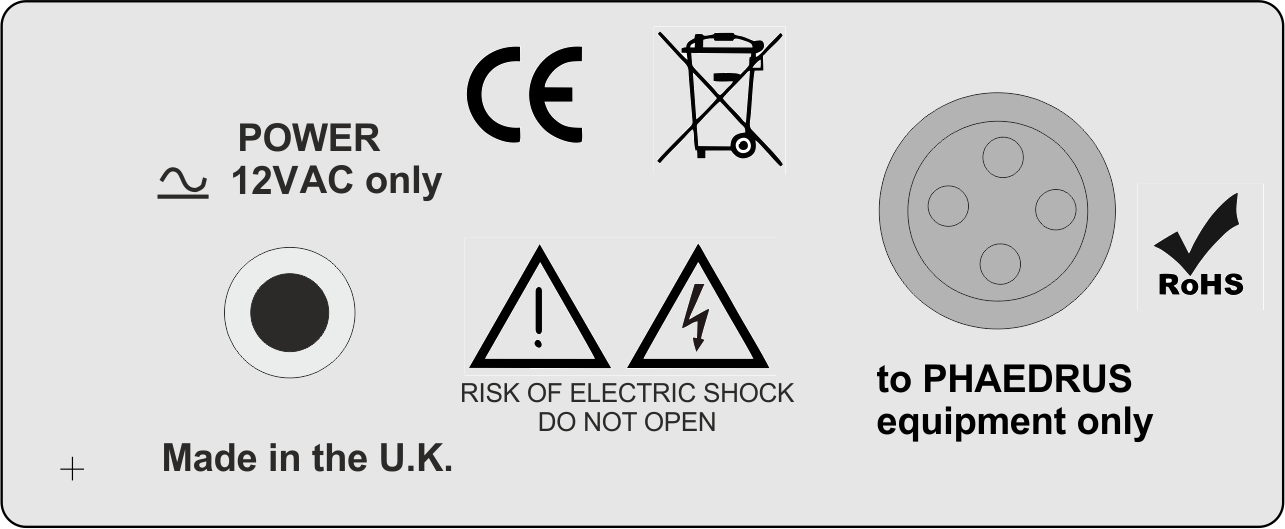 Click here for the manual for the Groove Sleuth EC8020.
Specification GS8020 with Resolve HT
Size: 2 boxes - 112 × 50 × 225 mm (W-H-L)
Preamplifier Supply: Low-noise high-tension DC input on screw locking connector
Power: Less than 10 watts*
Inputs: Unbalanced, MC cartridge or PHLUX-II active-cartridge
Sensitivity: 500µV RMS (-64dBu) or nominal 5mV (-44dBu) @ 5cm/s
Outputs: Gain (to computer output): × 630 or +56dB**
iLOOP output: Used to adjust cartridge loading
Distortion: Better than 0.05% THD on 1kHz at 0.5mV RMS input
Equivalent input noise (MC): -144dBu†
Equivalent input noise (PHLUX): -122dBu‡
Max input: Greater than 18mV RMS (31dB above nominal level)***
Max output: 10V RMS (+23dBu)

* The unit is intended to remain energised all the time.
** × 50 (34dB) in PHLUX-II mode.
† Main output, 20kHz bandwidth, A-weighted, input shorted.
‡ Main output, 20kHz bandwidth, A-weighted, input shorted.
*** Greater than 200mV RMS in PHLUX-II mode.
Phædrus Audio reserves the right to alter specifications without notice.

---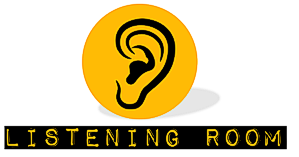 Links
Back to home page
Address all mail to sales@phaedrus-audio.com
---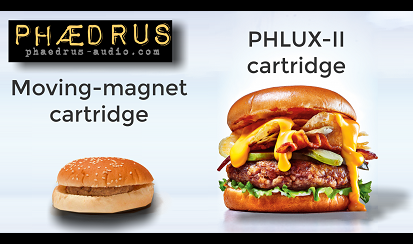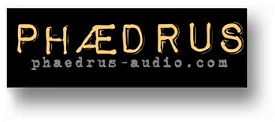 Maidstone . Kent . UK .

---
© Phædrus Audio 2021. All rights reserved.